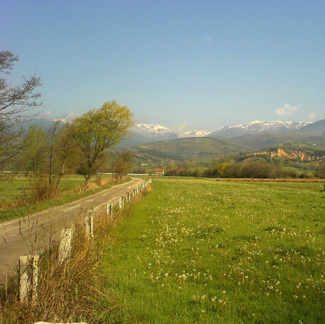 For lovers of great walks and hikes, the Ermitatge is located right on the Way of St James.
This route was formerly travelled by pilgrims from southern Europe. They entered the valley across the mountain passes of Pimorent or la Perxa and passed through different parishes such as Llívia, Ur, Puigcerdà, Bolvir, Isòvol and Bellver.
These ancient pilgrims were housed in the domus of Font Romeu and Quadres to later continue on the Aragonese route through la Seu d'Urgell and the rest of the Pyrenean counties to the west.
The Way through Cerdanya combines stunning views with different historic sites, mostly Romanesque chapels.
Other walking routes in the valley include the Trail of the Cathars, or 'Bons Hommes', and the Via Romànica..